3 Essential Tips on Publishing for Novelists
Are you confused about all your publishing options and wonder where to begin?
Do you worry about how to get started with book marketing while editing your first book?
Do you wish you had the short version of how to navigate the maze of publishing?
 We know how you feel! And we have a free teleseminar for you to sort it all out!
In this 90-minute teleseminar call, with two award-winning bestselling authors, both self-published, Beth and Ezra Barany, and experienced writing teachers, we'll cover:
the pros and cons of self-publishing
the pros and cons of traditional publishing (both small or large press)
two of the most important aspects of selling your book: your cover and title
the key to being a published author
the power of a community of support (and chocolate!)
Join us for this fun call!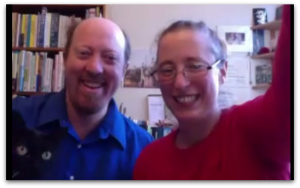 Here's the dets!
When: Tuesday, December 16, 2014, 5pm Pacific
(Not in this time zone? Check the Time Zone Converter for your local time.)
How: Call in via phone or Skype.
Yes, the call will be recorded if you can't make it live. Be sure to sign up for the call so you can get the recording.
Sign up here:
Check your inbox for all the call-in details. We'll also be taking questions on Beth Barany's Facebook Fan Page here.
WHO THIS CALL IS FOR
Dedicated novelists who…
     — Have started writing at least one manuscript
     — Write genre fiction (romance, mystery, thriller, suspense, adventure, fantasy, science fiction, or a combo of these)
    — Want a successful career as a genre fiction novelist
Also, in this call, you'll learn about how to work further with us in our Group Coaching Program for Novelists and our Early Registration.
What people are saying about working with Beth and Ezra:
"Working with Barany Consulting, a husband-and-wife team, has been a most gratifying experience for my writing endeavors… I would not hesitate a moment to recommend Barany Consulting to any aspiring author looking for intellectual and emotional support." — Rita J. Kuhn Ph.D.
"… I went from struggling writer to becoming an ePub'd writer with Beth's help. With her invaluable help, I wrote a 1950s Los Angeles Noir Boxing/love story, and it was published! …Thank you Beth, for helping me to believe in myself, my talent, and my goals." — Carol Malone, Author, www.carolmalone.net
"Beth has a way of evoking motivation and inspiration out of me, by just being, listening and encouraging in a subtle way which is perfect for me… She is one of my allies." — Karen Lodrick, San Francisco, CA, karenlodrick.com 
Click below to sign up.
When you sign up for this call, you'll also get TWO special goodies:
** A Pros & Cons Report: Self-Publishing vs. Traditional Publishing
** A 10-Minute Primer on Self-Publishing

About us: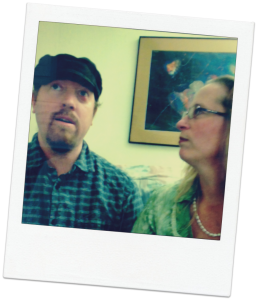 Beth and Ezra Barany are award-winning, best-selling novelists, who have worked with over 100 authors to help them get their books written and published.
Happily married for over 15 years, we're passionate about writing, storytelling, and guiding authors to achieve their dreams.